Running Your Medical Office Like a Business
You're a doctor, and even though you spend most of your days treating patients or recording medical files, you still have to deal with some business basics: paying people who work for you and collecting money from patients and insurance companies. You may have cash-flow issues, but optimizing your operating cash flow really boils down to three basic rules: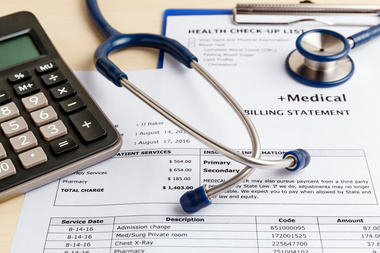 Get money you are due as fast as possible.
Pay money you owe as late as possible.
Earn as much as you can on your cash balances.
Of course, you're not a retail business, in which customers pay right away for what they get. Indeed, as with many other businesses, most receipts for the services you perform take place after they actually occur. In short, you don't get paid in full the moment you provide care. You may receive a co-pay, but then you bill the insurance company or the patient for the remainder. You may be providing medical care, but a medical biller handles the back office process and you simply wait for payment.
Adhere to This Billing Advice
A clear invoice that offers no surprises is a good tool for ensuring that money you are owed comes to you quickly. This can be easier said than done when you're dealing with complex medical billing codes, but patients and payers need things to be kept as simple as possible. If bills are confusing or are way out of line with client expectations, there's a greater likelihood clients will challenge them.
Of course, there are a lot of moving parts and things you can't control when it comes to billing medical services, but it is still something you should consider when setting up your practice. It may be a good idea to direct patients to their insurance companies when they feel something is out of the ordinary. Discrepancies often are caused by interpretations by the insurance company and keeping lines of communication open between all three parties will be essential to solving these issues so that you can be paid.
Keep the Basics in Mind
Cash and time are two of your most precious resources. Spending some time setting accounts receivable policies, negotiating payment schedules with vendors, and finding the right accounts for your cash will help you maximize both for your practice.
For more insight into ways to optimize cash flow for your medical office, contact us today.
---
Your Comments