Four Amenities Today's Tenant Demands in an Office Space
Long gone are the days when an office was a maze of cubicles beneath long, flickering, fluorescent lights. Today, several companies may share the same office space on different days of the week. Half of the staff may not even have a physical desk at the office but rather are working remotely. For brokers helping tenants looking for office space, here are four amenities that they seek.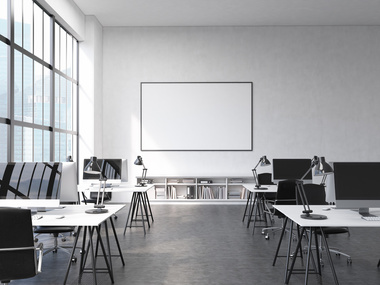 1. Technology-Enhanced Offices
It's not just the young employees who are used to doing everything online. Businesses increasingly rely on so much technology just to operate that buildings have to be designed to handle more technology. This includes space to house servers, charging ports, and Wi-Fi capability. Office space tenants want a building that can support their workforce's technology demands.
2. Wide Open, Industrial Floor Plans
Commercial real estate designers are taking advantage of industrial floor plans to build creative space that can house multiple buildings in a variety of industries. Old industrial buildings often are built on top of existing sewage lines and electrical systems, saving builders lots of money on building costs. The advantage of reusing old space in a wide open floor plan gives tenants flexibility. If one business fails, other offices are ready to take their place. Plus, reusing those types of properties make them easier to resell down the road.
3. Amenities On-Site or Within Walking Distance
In home and office spaces, tenants want amenities to be close. Food courts or shopping centers that are close to the office are convenient for workers who like to combine work and home. Flex work hours allow employees to spend time at the gym on an average workday. If an office building is located in walking distance or on the same site as a group of shopping centers and restaurants, it makes it even more attractive to tenants.
4. Flexible Use
Like wide open floor plans, tenants want spaces that can be used for multiple things. Perhaps half of the building could be used for office space, while the other half is reserved for condos. Lower levels could be used for retail. The move toward flex use enables builders and brokers to market buildings to a modern workforce when choosing the right office space. Looking for office space that can attract other tenants as well is a win-win for those looking for office space.
For more ideas about innovative office space that meets the needs of today's workforce, call us today.
---
Your Comments