Five Cities Small Businesses Should be Watching for Commercial Real Estate
The most reliable numbers available since the last census show that the number of small businesses grew by 2% between 2010 and 2014. As of 2014, there were more than 7.3 million different small businesses in the United States. When looking for commercial space to set up shop, small businesses want to identify a place where the climate is supportive of small business and where real estate prices are favorable. These five cities under the radar are leading the country in small business growth.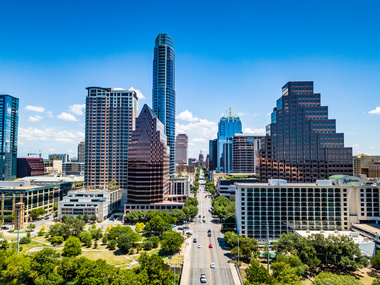 1. Austin, TX
Texas is at the top of the list of cities where small businesses have been growing the fastest, and Florida is second. Among the cities in Texas seeing significant small business growth, Austin is leading the pack, seeing a nearly 14% gain in small businesses and acquiring more than 110 new businesses on average every month over 4 years.
2. Provo, UT
It may be surprising to find Provo at the top of this list. In fact, it is the only city outside of Texas or Florida to make it into to the top 10. Provo ranked 10th in a survey of U.S. cities where small businesses are growing the fastest.
3. Detroit, MI
For years, Detroit has gotten a bad rap for its collapsed inner cities and shrinking car-manufacturing base. Real estate professionals may be surprised to learn that Detroit, on the back of a rebounding auto industry, made the list of best cities for small businesses at number 15.
4. Indianapolis, IN
Another Midwestern city turning heads in the commercial real estate industry is Indianapolis. In addition to being home to several professional sports teams, it also is becoming a data center for retailers in e-commerce. Old industrial buildings have been transformed into distribution centers and server warehouses for small businesses from across the country.
5. Las Vegas, NV
Las Vegas, long known as the home of sizzling entertainment and a fast nightlife, is becoming a haven for new startups and tech entrepreneurs. Green energy projects are ripe for places in the desert where sunlight can be harnessed year-round, while the tourism industry provides a constant stream of visitors and newcomers — small businesses included.
Call us today for more information about some of these unexpected cities that may be perfect for your small business.
---
Your Comments