Are Insurance Premiums Crippling Your Bottom Line?
Keeping insurance costs down is an ongoing struggle for the construction industry, largely because it faces more costs and risks than most industries.
Complicating matters even further, insurance policies must be renewed every year, leaving many small companies and startup operations scrambling to protect their businesses' interests and bottom lines. However, decision-makers and construction managers must grapple with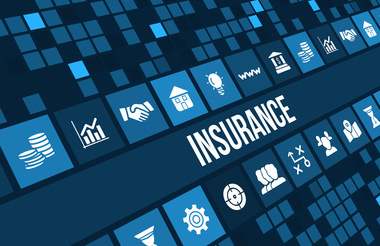 obtaining the right insurance.
At any given moment, the insurance market may be soft and prices may be low, but the market is always in a state of flux because of changes in contract liability coverage and exclusions for wrap-up programs and residential work.
With the expert help of a good broker and an accountant, construction managers can address many of their insurance concerns. They're ahead of the game if they understand the entire process. They earn the respect of their insurance broker and also are better equipped to make smart decisions.
Why the right insurance is critical
Type of coverage depends on the size of your company, type of construction work and number of workers you employ. Polices to consider include these:
General liability insurance: General liability insurance is required in order to get a contractor's license in most states. It covers financial risk when responsible for bodily injury or property damage to others.
Professional liability insurance: If you offer consultation services, design work or advice, this type of liability coverage protects you. Also called "errors and omissions" insurance, it covers potential claims due to a loss that a client may experience from your services.
Loss of income insurance: Covers loss of income that results in business interruption, typically up to 12 months.
Workers' compensation: This coverage is required in most states to cover employees' risk of job-related injury, illness or death. In a constantly changing insurance market, try to lower workers' compensation insurance costs. When setting rates, insurance companies evaluate the amount of risk in your operations, and what you have done to manage and control these risks.
Takeaways for decision-makers
Keep costs down by making safety a priority. A proven way to keep annual insurance premiums low is to keep the number of claims to a minimum. The best way to do that is by creating a strong safety program that involves training and educating employees on best practices. This ought to be done on a regular basis because best-practice programs are constantly updated and improved — and practice makes perfect.
Set deadlines: The best way to renew and get good rates
Without reasonable deadlines, production can be stalled, even halted. Begin the process about a month in advance of renewal and set deadlines for proposals two weeks before it's time to renew. This way, both the business management team and the broker have time to choose an option, review it and negotiate a price. The goal is to go the necessary lengths to make sure you've chosen the right plan for your company.
Smart negotiating tip: Think proactively
Find out what you can do to make your company attractive to insurance companies before they set rates. This way, your insurance is controlled by you and not by your insurance company.
Give us a call so we can help you take the next steps.
---
Your Comments