| | |
| --- | --- |
| Here Are Your Articles for Wednesday, August 30, 2017 | |
Is This Your Situation: Are You Concerned About Budgeting for Your Construction Business?
It is important to identify the factors that drive your construction company budget. The significant number of moving pieces can change the dynamics of your business quickly and without warning. And even a small alteration can completely the change the course of your company's financial well-being. Let's take a closer look at those essential factors.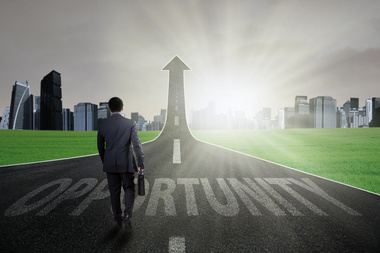 Basic overhead costs. These include your utility payments, payroll costs, raw materials, rent, and more. The types of overhead costs will largely depend on a variety of factors surrounding your business model.
Soft business requirements. Have you also considered the soft costs of running a construction business? In today's business climate you'll need to invest in a website along with signs, advertisements, business cards, and social media.
Permits and licensing requirements. Additional costs of running your construction business will be required based on your location, state, or other governmental guidelines. You'll need to consider these costs to remain compliant.
Employee costs. Regardless of whether your staff is permanent, temporary, or contract you will have a variety of costs related to their employment. It may include payroll or the use of a staffing agency that specializes in your industry.
Tools, supplies and inventory. There will also be the cost of the tools and supplies needed to conduct your day-to-day business. These costs may also include repair or replacement of these items as they are worn from use.
Loan and credit card payments. Your business, like many small businesses, may have made use of loans. Or, you may use a corporate credit card to pay certain expenses. This means you have to figure in the cost of these payments to your overall business plan.
Services like as accounting, maintenance and marketing. As a construction business owner, you may not be qualified to do certain tasks. This is perfectly understandable. Instead, consider paying an expert so that you can concentrate on the tasks required to run your business.
Payments for equipment or vehicles. Construction is the kind of business that often requires local or regional travel. A variety of costs are involved with having one or a fleet of vehicles. Consider payments or maintenance for these items as well as certain big ticket items you use daily.
This is just an overview of what it takes to create a budget for your construction business. Do you have a plan for your budget? You don't have to answer these questions alone. Contact us to help you manage your money better.
---
Your Comments
Steven Miller
Partner
1 (843) 706-8440
smiller@websterrogers.com
1 Westbury Park Way, Suite 200
Bluffton, SC 29910
Saved Articles
Comments and Feedback
Refer A Friend
Your Privacy

Our firm provides the information in this e-newsletter for general guidance only, and does not constitute the provision of legal advice, tax advice, accounting services, investment advice, or professional consulting of any kind. The information provided herein should not be used as a substitute for consultation with professional tax, accounting, legal, or other competent advisers. Before making any decision or taking any action, you should consult a professional adviser who has been provided with all pertinent facts relevant to your particular situation. Tax articles in this e-newsletter are not intended to be used, and cannot be used by any taxpayer, for the purpose of avoiding accuracy-related penalties that may be imposed on the taxpayer. The information is provided "as is," with no assurance or guarantee of completeness, accuracy, or timeliness of the information, and without warranty of any kind, express or implied, including but not limited to warranties of performance, merchantability, and fitness for a particular purpose.

Powered by

Copyright © IndustryNewsletters All rights reserved.

This email was sent to: rhowell@websterrogers.com

Mailing address: 1 Westbury Park Way, Suite 200, Bluffton, SC 29910