Three Lessons Commercial Real Estate Can Learn from Big-Box Retail Failures
Household names like Kmart, Sears, Macy's, and even Walmart are closing stores. Macy's is dropping 15% of theirs. Sears is shuttering 30. Even CVS is closing around 70 stores this year. And big-box stores aren't the only ones going out of business.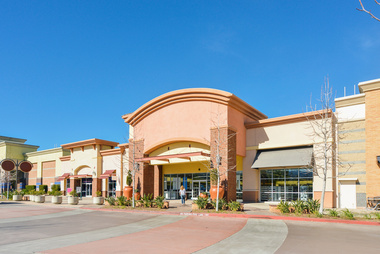 Big shopping malls where these stores were the anchors are failing, too. Commercial real estate (CRE) can learn three important lessons going forward from the failure of these big-box stores.
1. Stop the Bleeding
Years ago, Kohl's, Macy's, The Limited, and Sears recognized that they were losing ground to online retail. Year after year, sales numbers have been dropping at their physical stores even while their online retail sales numbers remained solid. In fact, over the past two decades, big-box stores sales dropped by nearly $100 billion. Although sales were low, retailers felt secure in the strength of their brand names to keep customer loyalty high. Customer loyalty has remained relatively high for big-box stores but not high enough to thwart the ease, convenience, and savings offered by Amazon.
The lesson CRE must learn from these failures is to stop the bleeding. Discounting products until they are no longer profitable doesn't work. Too many companies failed to see the writing on the wall: the change in consumer spending habits, the proliferation of online retail, and sinking brick-and-mortar sales numbers. If they had been paying attention, these big-box stores would have noticed that since 2008, the only retail centers that have avoided massive closings are those with grocery stores anchoring outdoor food courts and upscale restaurants.
2. Adapt or Die
Another lesson to carry forward in CRE pertains to adaptability. One of the biggest obstacles these big-box chains are facing is finding refinancing or buyers for their gigantic spaces. With more and more retail moving to cyberspace, consumers no longer need giant stores spanning acres and acres of space.
So, first of all, the box stores that are scaling back in size are going to be more agile in the future. Second, consumers need a reason to get out of the house and go to the store. Right now, that reason is restaurants and shows.
In five years, who knows what will drive consumers out of the house? The point is that the CRE market needs to be more adaptive to quickly changing consumer tastes.
3. Plan for the Future
People need to eat and likely will always need places to eat. Americans associate food with socializing. If you are planning for a future in CRE, instead of counting on brand loyalty or sheer size to attract consumers, the future will require giving more thought to what consumers are looking for in a big-box store.
As noted, shopping centers with food courts and grocery stores are the new anchor stores. Of all of the failures ensuing last year and this year, only grocery store chains had a 90% survival rate. To learn more about how the CRE market can continue to succeed, contact me today.
---
Your Comments