| | |
| --- | --- |
| Here Are Your Articles for Wednesday, May 10, 2017 | |
Why Occupational Safety and Health Administration Regulations Matter in Construction
Established in 1971, the Occupational Safety and Health Administration (OSHA) requires all employers, regardless of the industry, to provide a safe work environment for their workers. OSHA is part of the investigation process in case of an accident, and it also reinforces preventative measures to keep your construction crew safe at all times.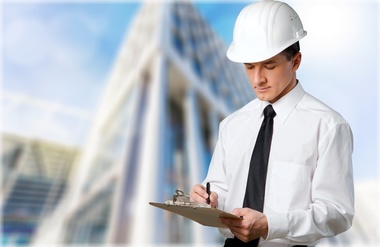 Many employers believe that these safety rules are important only in a warehouse or production environment, but OSHA covers all workplace hazards. And, in most cases, construction will pose specialized risks based on the work performed by your employees.
Let's take a look at some of the workplace requirements from OSHA:
Employees must be informed when they are working with hazardous materials. If any employees in your construction company work with hazardous materials, such as chemicals, they need to be aware of the safety protocol for these products. They must receive training and be given the correct tools and protective equipment to perform the job safely.
Safety training must be provided for all workers. In fact, every aspect of your construction business will require safety training for your employees. Safety training may include fires or falls and the proper method to avoid and prevent these dangers from occurring.
Provide safety equipment as necessary. Your construction workers also must be given any important safety equipment that will reduce the risk of injury while working for you. These might be back braces, safety glasses, gloves, or ear protection. The specific equipment will depend on the type of work each employee is doing.
Records of accidents, injuries, or illnesses must be kept. Along with awareness, training, and equipment, an employer also is required to ensure that there are clear records of any incidents on the job. OSHA must be notified within a short time frame after an accident has occurred. They may investigate further, so files need to be kept on hand to be compliant with OSHA requirements.
If you have more questions about how OSHA regulations affect your construction business, call us today.
---
Your Comments
Steven Miller
Partner
1 (843) 706-8440
smiller@websterrogers.com
1 Westbury Park Way, Suite 200
Bluffton, SC 29910
Saved Articles
Comments and Feedback
Refer A Friend
Your Privacy

Our firm provides the information in this e-newsletter for general guidance only, and does not constitute the provision of legal advice, tax advice, accounting services, investment advice, or professional consulting of any kind. The information provided herein should not be used as a substitute for consultation with professional tax, accounting, legal, or other competent advisers. Before making any decision or taking any action, you should consult a professional adviser who has been provided with all pertinent facts relevant to your particular situation. Tax articles in this e-newsletter are not intended to be used, and cannot be used by any taxpayer, for the purpose of avoiding accuracy-related penalties that may be imposed on the taxpayer. The information is provided "as is," with no assurance or guarantee of completeness, accuracy, or timeliness of the information, and without warranty of any kind, express or implied, including but not limited to warranties of performance, merchantability, and fitness for a particular purpose.

Powered by

Copyright © IndustryNewsletters All rights reserved.

This email was sent to: rhowell@websterrogers.com

Mailing address: 1 Westbury Park Way, Suite 200, Bluffton, SC 29910