Navigating the Complexities of Accounting Standards
Although complexity and accounting standards go hand in hand, Edward W. Trott, a former member of the Financial Accounting Standards Board, says that for the most part, "complexity in accounting standards is unnecessary." (Trott was a member of the FASB Board from October 1999 to June 2007.
Yet, even Trott concedes that complexity in accounting often is unavoidable when the transaction or economic event is complex. Some measurements, he said, always will be complicated when observable data are insufficient to make an estimate.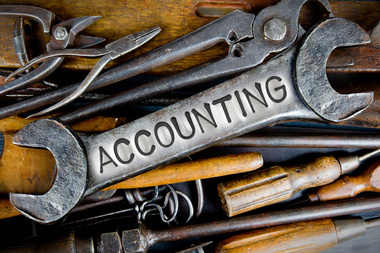 Trott contends that the reason much of the current complexity in accounting standards doesn't go away is because it's supported by chief financial officers, information technology (IT) managers, and other corporate preparers of financial statements who, ironically, would be those most likely to benefit from simplified standards.
Politics of Maintaining the Status Quo
To maintain the status quo, corporate preparers are reluctant to relinquish the flexibility to manage financial reporting guided by complex standards. They create more complexity by pushing for provisions to reduce the impact of economic changes over time, rather than recognizing and dealing with them as soon as they occur, which is vitally important in the cyclical construction industry. Also, their goal is to incorporate the preparer's intent, which inevitably is subject to changing market conditions.
Good Intentions Lead to Failed Attempts at Change
Supporting simplified accounting standards is a well-intentioned idea, according to preparers of financial statements. But when asked to provide input to FASB projects that propose significant change to current standards, these same preparers wind up fighting to retain them. Although they agree that this is a major problem that needs to be addressed at the start of any FASB project, by the time a solution is proposed, the problem seems to have disappeared, and they're back to maintaining the status quo.
Reluctant to Change
The human factor can't be ignored. Accounting standard-setters are human beings. They don't want to ignore the input from preparers to limit the amount of change in standards, says Trott. The professional experience of many FASB members is similar to that of preparers. It's hard for some board members to recognize that their role as a standard-setter requires a balancing of their past experience with their new responsibilities.
Making a Case for Simplified Standards
Long-term simplified standards offer many benefits. They would make it easier for preparers to know what to do in accounting for IT transactions or economic events. In most cases, fewer systems and data distinctions are needed. Mistakes, second-guessing, and restatements are less likely to occur. Fewer and more effective internal controls can be developed. All these factors lead to less-costly accounting and, in many cases, more explainable and understandable financial reporting.
Uncomplicated accounting standards also offer benefits. Preparers ought to look at the long-term benefits they will receive and not worry about the short-term cost. The results will improve financial reporting and benefit capital markets.
These are just some of the highlights of Trott's article published in CFO.com on January 22, 2015. To read the entire story, visit http://ww2.cfo.com/gaap-ifrs/2015/01/struggle-simplify-accounting/.
---
Your Comments