A Simple Guide to Commercial Real Estate Appraisals
Perhaps you are conducting a complete business valuation or looking to sell your commercial space; either way, an appraisal is in your forecast. Whatever your specific need for a commercial real estate appraisal is, you shouldn't go into it blind. Read on to find out how appraisals are conducted, how to choose your appraiser and more.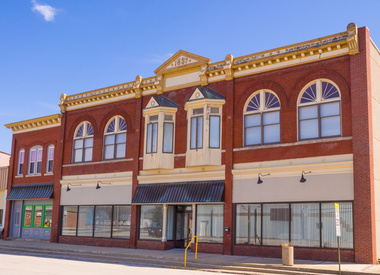 Methods of Commercial Real Estate Appraisal
There are three methods for appraising commercial real estate. Here's the breakdown so that you can figure out which is the best for your needs.
Market Approach: This is the most common approach. The appraisal is conducted by taking inventory of similar properties in the vicinity, taking an index of what their sale prices were and comparing them to the commercial property in question. The appraiser will factor in certain characteristics that these other properties had that yours does not, as well as certain advantages your property has over similar ones. All of this information is used to conduct the overall appraisal.
Cost Approach: The appraisal is based solely on the cost to construct the property or the costs that have ensued to repair the property after sale. The appraiser must be well informed about building materials and construction costs.
Income Capital Approach: In this case, the appraisal is based on how much income the property generates in comparison to others like it. Appraisers will divide the income rate by the capitalization rate to complete their appraisals.
What Goes Into an Appraisal?
What factors actually go into an appraisal? The appraiser will be looking at a variety of items such as an inspection, property tax bill, income statements and drawings of the layout. This is some of the basic information that goes into an appraisal, but more documents may be needed depending on the type of appraisal you're looking into.
What to Look For in an Appraiser
When choosing an appraiser, first and foremost make sure the appraiser is licensed in your state. It's also beneficial if the appraiser holds an MAI designation from the Appraisal Institute. Furthermore, it is helpful if the appraiser has experience with the type of property you own. If you are seeking an appraisal of the dental office that you own, you should look for someone who has experience in the dental office market.
Be Transparent With the Appraiser
Don't try to fool your appraiser — it won't work, purely by the nature of their job, which is to be a skeptical observer, so you won't get away with it. In the end, you are wasting valuable time and only cheating yourself. Besides, the information won't be released to anyone but you, the client. Your appraiser can't release the results to anyone else without your permission.
Looking for even more info on the appraisal process? Reach out to me today for further details.
---
Your Comments