Do a Paycheck Checkup
Who should do a paycheck checkup? Everyone! But those in the following categories may be especially vulnerable to changes.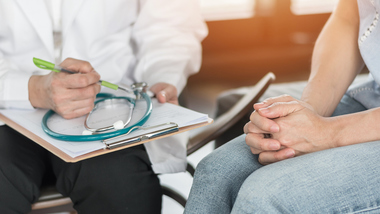 Parents who claim the Child Tax Credit.
Those who received unemployment pay in the past year.
Those who received a large refund or paid a large tax bill last year
Two-income families.
Workers who held two or more jobs during the year.
Self-employed or gig economy workers.
Those who received pandemic-related aid from various government programs.
Those who have not updated their Form W-4 in the past year.
Complicated Situations
Here are some more details for those who may be at high risk for tax adjustments:
Two-income families and people with multiple jobs may be more vulnerable to being under- or over-withheld. Do a paycheck checkup to determine whether the correct amount of tax is withheld.
If you itemized deductions, you may find that you're not paying enough tax through withholding because the TCJA limited some popular tax deductions you used to claim. Having too little tax withheld could result in an unexpected tax bill or even a tax penalty when you file your next return. During the paycheck checkup, you'll adjust your tax withholding to spread out the additional amount you'll owe over the remaining paychecks this year.
In fact, many people who itemized in the past may not need to anymore, radically changing their tax situation.
If you're self-employed and pay quarterly estimated tax payments, you may need to raise or lower the amount of tax you pay each quarter.
Any life change — getting married or divorced, buying a home, or having a baby — should make you consider doing a paycheck checkup. In fact, the TCJA limited some popular home-related deductions, so be sure you budget for that.
The mismatch between what you're having withheld from your pay and what you might owe on your next tax return could be significant. You may be overpaying the IRS. If you want your withholding to more closely match your anticipated tax owed, you should file a not only a Form W-4 but also any relevant state income tax forms. The IRS redesigned Form W-4 in early 2020, and if you haven't filled out the new version and submitted it to your employer, your withholding amounts may be inaccurate.
Your best bet is to keep in close touch with us. Don't wait until April is upon you, but reach out now so April 15 doesn't yield any surprises.
---
Your Comments