Is This Your Situation: Trying to Give Your Accountant Access to QuickBooks
Business owner can take advantage of many benefits when their accountants have direct access to the company QuickBooks file. First, the accountants can help you make financial decisions more quickly. They can analyze your financials without interrupting your busy workday. Additionally, your accountants will have easy access to review your tax planning and to file your tax returns.
Having instant access to your QuickBooks file is also beneficial to your accountants. They can review the books more often and do it at a time that's convenient for them.
Giving your accountant access to your QuickBooks Online file is simple. First, click the gear icon in the top right corner of your screen, and then click Manage Users.
Next, click on Invite Accountant in the bottom half of your screen.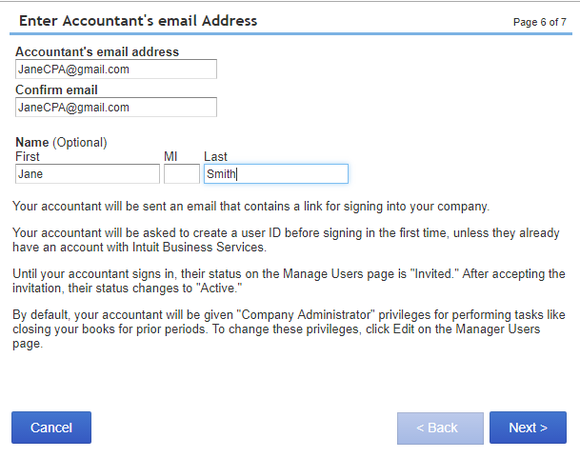 Then, add the accountant's email address and name, click Next and then Finish to confirm. Your accountants will receive an email inviting them to the file. When they accept the invite, access will be granted.
If you have any questions about giving us access to you QuickBooks file or other QuickBooks related issues, please call us.
---
Your Comments