Last-Minute Tax Planning Under the New Tax Law
The year has only a few more days left, but there's still time to make some last-minute changes to your finances. The new tax reform law is changing the tax landscape radically, and you can take advantage of its provisions, or avoid its repercussions, with some clever moves before Jan. 1.
Some of these strategies are especially important under the new rules, but others are tried-and-true techniques you may have adopted (or forgot about!) last year.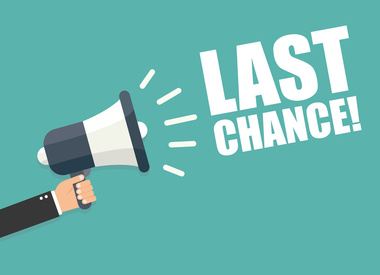 Pay next year's tax now. State and local tax deductions will be severely limited in 2018 under the new law, so especially if you live in a high-tax state, you may want to pay taxes in advance. But there are rules against that! Still, at some experts think you may be able to make generous estimates of 2017 taxes. These overpayments would be deductible now but taxable next year. However, with property taxes, you are allowed to pay these in advance, a strategy that can be especially useful in a high-tax state.
Time your charitable deductions. In some cases, depending on your tax bracket, a charitable deduction could be worth more in 2017 than in 2018. Also, with the doubling of the standard deduction, many taxpayers will see no tax advantage to making a charitable donation, as they won't be deducting it. So it's best to make it now while you can still claim it.
Look at other miscellaneous expenses. Many of these will disappear in the new year, so if you can, take them now.
Defer any income, if practically and legally possible. There's a good chance that you'll be taxed at a lower marginal rate in 2018. Therefore, income earned in 2018 essentially will be worth more.
Sell poorly performing stocks. If you've sold some winners this year, get ready for a capital gains tax bill. That doesn't change under the new law. To get the tax break, you may want to consider selling some securities that have fallen.
Check your Roth Conversions. In many cases, you can switch back from a conversion to a Roth IRA if it makes sense for you to do so. However, this undo option, called a "recharacterization," is eliminated in the new year.
As many have pointed out, the new tax law is some 70,000 words long and there probably isn't a single person who has read all of it. A lot of provisions are still unclear, and there will likely be additional official guidance in the coming weeks.
Meanwhile, not every strategy is good for every individual. Give us a call by year-end to see which of these might be appropriate in your situation.
---
Your Comments