Treasury to Withdrawal Proposed Section 2704 Regulations
Earlier this month, the U.S. Department of the Treasury released their Second Report to the President on Identifying and Reducing Tax Regulatory Burdens. Contained in the "Proposed Regulations to be Withdrawn Entirely" section were the proposed section 2704 regulations.
As you may recall from my article written last year (Proposed IRS Regulations Could Increase Taxes on the Transfer of Your Business), the proposed section 2704 regulations were first published on August 2, 2016. Their main purpose was to place restrictions on family-controlled entities from using valuation discounts on transfers of interest for estate and gift tax purposes.
We are pleased to announce that the Treasury and the IRS is expected to publish a formal withdrawal in the Federal Register. The following are amongst some of the reasons for the withdrawal:
Considered the proposed regulations' approach to be "unworkable;

Would have forced taxpayers to master difficult rules surrounding family control and rights of interest holders;

Compliance with the proposed regulations was deemed excessive; and

The proposed regulations may have eliminated valuation discounts in certain situations where a "value-depressing device" was not artificially and intentionally created.
What does this mean for you? If you were an owner of a family-controlled entity that took advantage of the window from when the regulations were proposed until now, hopefully you took the applicable valuation discounts in transferring interests in conjunction with your estate plan.
If you waited for the final ruling, we always recommend you meet with your CPA to discuss opportunities and strategies to maximize how your family-owned business aligns with your individual vision and goals.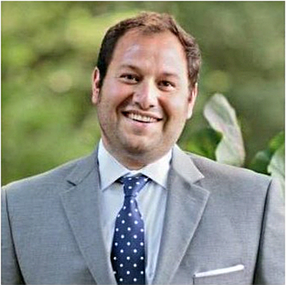 Adam B. Freedenberg, CPA, CFE, CVA
Manager
Adam is a Manager at Santos, Postal & Company, P.C. and leads its Business Valuation Department. Upon joining the firm in 2014, Adam developed and expanded the Business Valuation niche, whereby the firm provides valuation services to attorneys, financial advisors, estate representatives, and business owners for the purpose of contemplated liquidity events, estate and gift tax filings, and succession and exit strategies. He is a Certified Public Accountant, Certified Valuation Analyst, and Certified Fraud Examiner. Adam was recently awarded the honor of being named to the National Association of Certified Valuators and Analyst's prestigious 40 Under 40 List as well as CPA Practice Advisor's 40 Under 40 List. A graduate of the University of Delaware, Adam played on its Division I tennis team. He is a member of the American Institute of Certified Public Accountants, the Maryland Association of Certified Public Accountants, the National Association of Certified Fraud Examiners, and the National Association of Certified Valuators and Analysts. Adam can be reached at 240-499-2066 or via email at AFreedenberg@SantosPostal.com.
---
Your Comments