4K Runs and Pop Tabs for Charity!
This past month Vrakas sponsored Bolt 4 Blessings 4K in support of Blessings in a Backpack Waukesha County, as well as donated our year-long savings of pop tabs to the Ronald McDonald House Charities of Eastern Wisconsin.
Vrakas has been involved with Blessings in a Backpack - Waukesha County since 2015, but this was our first year sponsoring and participating in the Bolt 4 Blessings 4K. It was a fantastic virtual event to promote health, wellness and motivate our employees to be active as it starts to warm up for the summer!
You might be wondering "why a 4K and not a typical 5K???" The number 4 is special to the Blessings in a Backpack mission. Just $4 helps feed one child in Waukesha County for a weekend.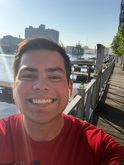 Collecting pop tabs throughout the year is the sweetest and simplest way to support the Ronald McDonald House! The pop tab program helps keep families together by providing a home away from home when they need it most.
Since 2000, recycling the little aluminum tabs from soda cans has generated nearly $400,000 for Ronald McDonald House.
Check out what Team Vrakas and friends helped collect this past year - a record year for sure!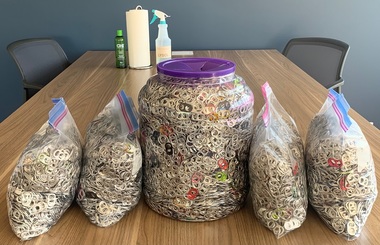 ---
Your Comments