| | |
| --- | --- |
| Vrakas CPAs, Here Are Your Articles for Wednesday, August 29, 2018 | |
Hunger Doesn't Take Weekends Off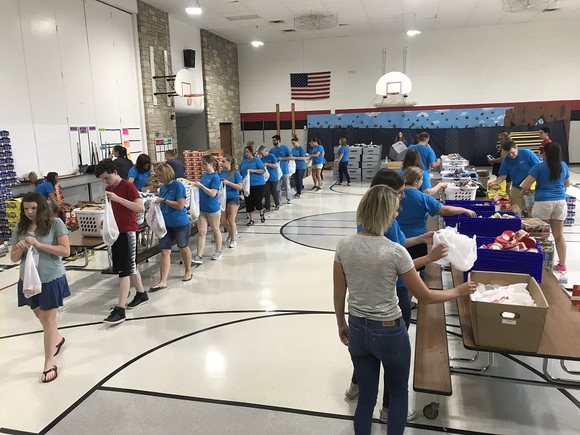 Each year Vrakas sets time aside for its annual volunteer day. For the fourth year in a row, Vrakas teamed up with Blessings in a Backpack-Waukesha County to help pack bags which provides weekend food for elementary school children across Waukesha County who might otherwise go hungry.
Each bag of food contains nine items:
Chef Boyardee

Pudding cup

Applesauce

Fruit cup

Nutri grain bar

Animal crackers

Mac n' cheese

Oatmeal

Fruit snacks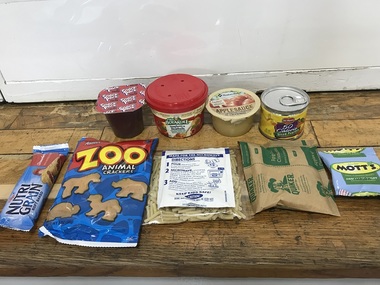 With the help of our employees and their families and a few of the Blessings in a Backpack crew, we met our goal of packing 4,800 bags. That is almost double the amount we packed in 2017. We would not have reached our goal without the help of Hadfield Elementary for supplying their gym space and Lakeside International Trucks for transporting the food and helping us unload. It was a TEAM effort!
In 2012, Blessings in a Backpack started bridging the weekend gap by serving 25 students at Hadfield Elementary School in Waukesha. Today, the program has grown to serve approximately 1,200 children at ten elementary schools – five in Waukesha and five in Oconomowoc. However, it's a heartbreaking fact that 4,600 children in Waukesha are hungry over the weekends. For more information on the program or how to help, please visit https://blessingsinwaukesha.org/
Vrakas is happy to support the Blessings in a Backpack-Waukesha County program. It truly feels like we are making a difference, one bag at a time. Until next year!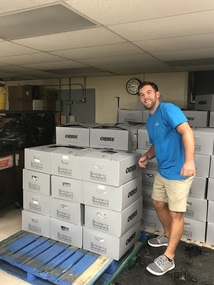 ---
Your Comments
Saved Articles
Comments and Feedback
Refer A Friend
Your Privacy

Our firm provides the information in this e-newsletter for general guidance only, and does not constitute the provision of legal advice, tax advice, accounting services, investment advice, or professional consulting of any kind. The information provided herein should not be used as a substitute for consultation with professional tax, accounting, legal, or other competent advisers. Before making any decision or taking any action, you should consult a professional adviser who has been provided with all pertinent facts relevant to your particular situation. Tax articles in this e-newsletter are not intended to be used, and cannot be used by any taxpayer, for the purpose of avoiding accuracy-related penalties that may be imposed on the taxpayer. The information is provided "as is," with no assurance or guarantee of completeness, accuracy, or timeliness of the information, and without warranty of any kind, express or implied, including but not limited to warranties of performance, merchantability, and fitness for a particular purpose.

Powered by

Copyright © IndustryNewsletters All rights reserved.

This email was sent to: kkakonis@vrakascpas.com

Mailing address: 445 S. Moorland Rd., Suite 400, Brookfield, WI 53005