| | |
| --- | --- |
| Vrakas CPAs, Here Are Your Articles for Wednesday, February 14, 2018 | |
What The New Tax Law Means For You!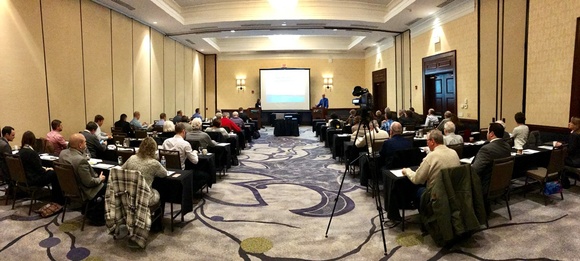 On Friday, February 9, 2018 Vrakas held a tax update seminar on how the Tax Cuts and Jobs Act ("TCJA") affects individual filers and business filers.
Vrakas Shareholders, Mike Psuik and Jayna Schultz presented together.
As an individual filer, attendees learned how the TCJA affects:

Tax rates
Brackets
Standard Deductions
Personal Exemptions
Itemized Deductions
Business filers learned about:

Reduction in C Corp tax rates
Deductions for sole proprietors and pass-through income
Increase in Section 179 expensing and special bonus depreciation
Interest expense limitations
Business losses
Accounting method changes
International tax
It is important to be informed on how the new laws will affect your unique situation. If you're unsure how the TCJA will affect you, please reach out and we will connect you with our tax experts.
As one of the seminar attendees stated, "I had no idea how big this tax law change was. I'm so glad I braved the snow to attend."

---
Your Comments
Saved Articles
Comments and Feedback
Refer A Friend
Your Privacy

Our firm provides the information in this e-newsletter for general guidance only, and does not constitute the provision of legal advice, tax advice, accounting services, investment advice, or professional consulting of any kind. The information provided herein should not be used as a substitute for consultation with professional tax, accounting, legal, or other competent advisers. Before making any decision or taking any action, you should consult a professional adviser who has been provided with all pertinent facts relevant to your particular situation. Tax articles in this e-newsletter are not intended to be used, and cannot be used by any taxpayer, for the purpose of avoiding accuracy-related penalties that may be imposed on the taxpayer. The information is provided "as is," with no assurance or guarantee of completeness, accuracy, or timeliness of the information, and without warranty of any kind, express or implied, including but not limited to warranties of performance, merchantability, and fitness for a particular purpose.

Powered by

Copyright © IndustryNewsletters All rights reserved.

This email was sent to: kkakonis@vrakascpas.com

Mailing address: 445 S. Moorland Rd., Suite 400, Brookfield, WI 53005