11 Fun Ways to Be More Active With Your Family
Spring is in full swing and summer is on the horizon, so there's no better time to think of new ways to spend time with your family. Because there are a number of activities designed to help you bond with your loved ones while staying in shape, you can make the most of your time together while on the move.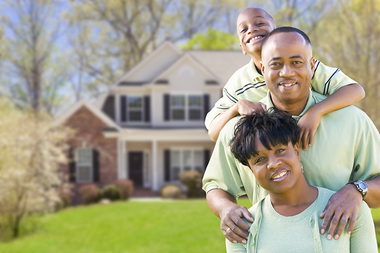 Here are 11 fun ways to be more active with your family and stay healthy this season.
1. Take the Family Swimming – Look up indoor and outdoor pools in your area with scheduled public swimming to treat your family to a fun-filled day of splashing around.
2. Take the Family Bowling – Find a local bowling alley with a family-friendly bowling and activities schedule to encourage a little competition between your family members.
3. Sign Up for a Race – Discover upcoming 5-K races in your city, especially ones for kids and dogs, to support a local cause while running and walking with your family.
4. Visit a Lawn and Garden Shop – Visit your local Lowes or Home Depot and let your kids pick out their favorite flowers to plant in your garden this spring.
5. Take the Family Mini Golfing – Seek out mini golf courses in your city and attempt to try them all as a way to spend quality time around town with your family.
6. Try Out New Fitness Classes – Ask your friends and family about fitness and recreation centers near your home to do aerobics, yoga and more with your family.
7. Take the Family Rock Climbing – Search for rock climbing walls in your city to challenge your kids, build strength and try something new with your family.
8. Make Use of the Backyard – Make a list of outdoor to-dos and create games out of them to knock out some chores while having fun with your family.
9. Take a Long Walk – Leash up your dog and round up the kids to take a nice stroll through your neighborhood with both your human and four-legged family members.
10. Take the Family Dancing – Explore kid-friendly party spots or turn your living room into a mini disco to listen to good music and boogie with your family by your side.
11. Take the Family Biking – Research nature trails near your neighborhood to spend a couple of hours cycling through wildlife preserves in the fresh air with your family.
With these 11 fun ways to be more active with your family, you can use your time together this spring and summer promoting wellbeing. A healthy lifestyle is the key to a happy life, so round up your loved ones and discover new activities you can do to stay in motion.
---
Your Comments