Cross-Border Tax Issues With Canada
If you're doing business in Canada or have plans to expand into Canada, you may be subject to Canadian income tax. Typically, selling goods or services into Canada from the U.S. without conducting any other activities in Canada would not cause a U.S. company to be considered as carrying on business there. However, soliciting sales through an agent or employee in Canada, storing inventory in a public warehouse or providing services in Canada generally qualifies as a trade or business and will trigger a filing requirement.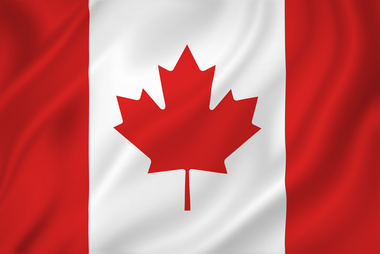 More and more U.S. businesses are looking to Canada to expand their markets. Canada has been cutting its corporate tax rates to attract more inbound business investment. The Canadian tax law is fairly broad on just what it considers "carrying on a business in Canada." It includes the normal business activities — producing, growing, manufacturing, constructing, fabricating and packaging — as well as the solicitation of orders or offering anything for sale in Canada through an agent or employee, whether the contract or transaction is to be completed inside or outside Canada.
Carrying on a business in Canada can include providing services in Canada. Even the mere solicitation of orders is enough to be considered carrying on a business in Canada. If you have a salesperson traveling to Canada for weeks at a time, visiting Canadian customers, you'll be considered to be carrying on a business there.
Nonresidents carrying on a business in Canada are subject to income tax on the profits from their Canadian operations. For U.S. resident companies, our income tax treaty with Canada provides some relief from these broad rules. Exporters who sell across the border can claim exemption from having Canadian activities within the treaty provisions and then not pay any Canadian income taxes. This is spelled out under Article VII of the tax treaty, which focuses on business profits of a U.S. company and explains how they are exempt from tax in Canada unless the business is carried on through a permanent establishment, which is defined in Article V of the treaty.
Common activities that constitute a PE include having a fixed place of business, providing services not protected by the treaty or having a dependent agent with the authority to contract who regularly exercises such authority. Even if you have a dedicated space at a customer's premises, hosting a construction or installation project lasting more than 12 months, you're considered as having a PE.
The tax treaty provides guidance for activities that will not cause the U.S. company to rise to the level of a PE in Canada. A fixed place of business used solely for the storage, display or delivery of merchandise, such as renting space in a public warehouse, will not constitute a PE.
Because of Canada's proximity and cultural similarity to the U.S., many U.S. companies incorporate their selling efforts in Canada into a general North American division or strategy. This time-tested approach works well. For companies new to the market, a distributor-based approach, internet marketing, direct sales strategy or a combination of the preceding can be an effective market entry.
But how about taxes? Even if a U.S. company's business profits wouldn't be subject to tax in Canada, as long as the firm is carrying on business in the country, it would still be required to file Canadian tax returns to claim benefits under the treaty, and it would still be liable for penalties should it neglect to file.
The sales tax regimes in Canada are varied and complex. Before doing business in Canada, it's a good idea to consult with us so we can determine whether you have income or sales tax filing requirements north of the U.S. border.
---
Your Comments