Can You Leave Your IRA to Charity?
If you're like many people, you have a great deal of your wealth tied up in traditional IRA accounts. Why? The tax-free benefits have motivated you. But there's going to come a time when you will have to pay taxes on this money. Instead of worrying about what you're going to do about that, you can follow a tax-saving strategy that considers designating your favorite charity or charities as beneficiaries of all or a portion of your IRAs. Then you can leave other assets to family members and other heirs.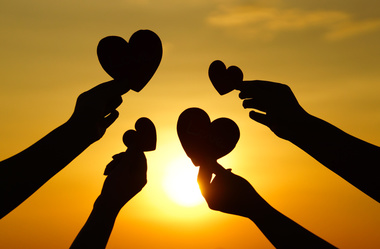 How this works:
Traditional IRA accounts are included in your estate for estate tax purposes when you die. This is tax No. 1.
The taxable portion of the IRA balance — often the entire amount — is counted again as "income in respect of a decedent," or IRD, for federal income tax purposes. Therefore, federal income tax will be owed when your heirs make IRA withdrawals. This is tax No. 2.
To make matters worse, state income tax may be due as well. Tax No. 3.
After all these taxes have been paid, your heirs may receive only a very small fraction of your IRA money, while tax collectors get the lion's share. This is why a tax-smart solution is to leave some or all of your IRA to charitable beneficiaries while leaving other assets to heirs of your choice. The net result will be more after-tax cash for them. And you will be satisfying your own charitable inclinations after you die.
Name one or more tax-exempt charitable organizations as beneficiaries of your IRA to leave that money to charity. Under our current federal tax system, this is the only way to leave IRA balances directly to charity.
As an alternative, take money out of your IRAs now, pay the resulting income tax and then give cash to your charities. Your contributions are fully deductible for income tax purposes, although income-based restrictions could limit your charitable write-offs. In that case, you may have to claim your deductions over several years. Depending on your taxable income, you may never be able to completely write off large donations.
However, leaving money directly to charities when you pass by designating them as account beneficiaries is very tax-efficient. First, an IRA balance left to charity avoids federal estate tax, since it's removed from your estate. Also, there's no federal income tax due on IRA money. No state tax either. No income taxes are due when your favorite tax-exempt charities take their withdrawals from the IRAs. You avoid double or triple taxation in this simple way.
This strategy allows you to leave more to your favorite charities AND more to your loved ones while keeping as much as possible from the IRS.
One final word, however. This information generally applies to traditional IRAs. Naming a charity as the beneficiary of your Roth IRA is generally inadvisable. Leave Roth balances to your loved ones by designating them as account beneficiaries. Why? As long as your Roth IRA has been open for more than five years before withdrawals are taken, all withdrawals will be federal income tax-free. But if you leave Roth IRA money to charity, this tax break is wasted.
The bottom line? Talk to a qualified financial professional about your charitable goals and any traditional or Roth IRAs you have in order to take care of both your family and your designated nonprofits in as efficient a way as possible.
---
Your Comments